Abdominal aortic aneurysm
An aneurysm is an abnormal widening of an artery caused by weakness of the blood vessel wall. This increases the risk of rupture and can lead to life-threatening bleeding. It can occur in any blood vessel, although most occur in the aorta.
The exact causes that lead to the development of aortic aneurysm are unknown, although some environmental risk factors have been identified that, together with genetic factors, may increase the risk of arterial wall weakness. These include:
Smoking.
High blood pressure.
High cholesterol levels.
Male sex.
Age: its appearance is more frequent after the age of 60.
In addition to the above, which are more frequent, there are other factors such as trauma or some diseases, such as collagenopathies, which can significantly increase the risk of aneurysm.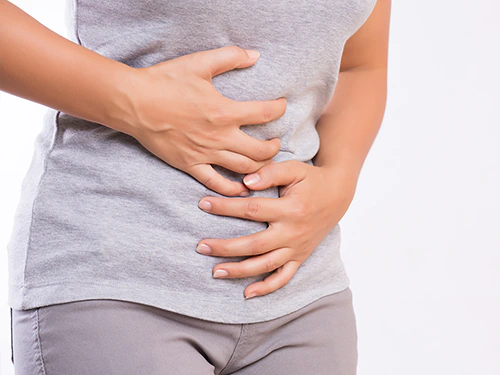 Abdominal aortic aneurysm (AAA) is a complex disease that is affected by environmental and genetic factors, and heritability has been estimated to be up to 70%. A GWAS-type study conducted with more than 7500 cases and almost 180,000 controls reveals the association of 10 loci with AAA risk. The study highlights the importance of diastolic blood pressure in the development of AAA and the relationship of the identified loci also with atherosclerotic risk and lower limb and iliac aneurysm risk.
Symptoms
Aneurysms can appear and develop without causing any symptoms, making them difficult to detect. Sometimes aneurysms may be small in size and remain so, but others may grow rapidly. Occasionally, during their development, pain in the abdominal area, back pain and/or pulse near the navel may be experienced.
However, most of the time, aneurysms do not cause symptoms until they rupture, in which case severe abdominal pain, dizziness, tachycardia or hypotension may appear. In these cases, it is important to seek medical help as they can be life-threatening.
Prevention
Since, in most cases, aneurysms are asymptomatic, it is important that people at higher risk (male smokers over 60 years of age with a family history) undergo imaging tests for their detection. If these are detected in early stages they can be treated to prevent them from growing and rupturing.
In addition, it is generally recommended to avoid environmental risk factors such as smoking, high blood pressure or high cholesterol levels.