Upload Raw DNA Data
tellmeGen™
Raw Data

Free

...

Upload file

Raw Data

Starter

...

Buy

Raw Data

Advanced

...

Buy

* To be chosen by the customer

Upload file

Buy

Buy

private.home.section.comparation.complexDiseases
private.home.section.comparation.complexDiseases

5 reports*

5 reports*

More than 50 reports

private.home.section.comparation.pharmaCompatibility
private.home.section.comparation.pharmaCompatibility

5 reports*

5 reports*

More than 170 reports

private.home.section.comparation.monogenicDiseases
private.home.section.comparation.monogenicDiseases

5 reports*

5 reports*

More than 90 reports

private.home.section.comparation.traits
private.home.section.comparation.traits

5 reports*

More than 50 reports

More than 50 reports

private.home.section.comparation.wellness
private.home.section.comparation.wellness

5 reports*

More than 30 reports

More than 30 reports

private.home.section.comparation.ancestry
private.home.section.comparation.ancestry
Origins
Origins Maternal Lineage Paternal Lineage Neanderthal DNA
Origins Maternal Lineage Paternal Lineage Neanderthal DNA
private.home.section.comparation.freeUpdates
private.home.section.comparation.freeUpdates
private.home.section.comparation.dnaConnect
private.home.section.comparation.dnaConnect
* To be chosen by the customer
What is my Raw DNA Data and what is it for?
The information analyzed in a DNA test contains part of the instructions that describe us, including our physical traits, predisposition to diseases or genetic origins. These instructions are encoded, through a process known as genotyping analysis, in a file called genetic Raw Data, which belongs to each person who takes a DNA test. They are called raw data because they include data that we process later in order to interpret them and convert them into useful information.
We say that they are raw data files because they include data that need to be processed in order to be interpreted and converted into useful information.
At tellmeGen™ we analyze your Raw DNA Data in three ways
We offer you the possibility to upload to our platform your genetic Raw Data from other companies such as 23andme, Ancestry, MyHeritage and many more. At tellmeGen™ we can analyze your Raw DNA Data regardless of its origin, as long as it is encoded in the strand ( + ) of the GRCh37 reference genome, its call rate is > 0.95 and its format corresponds to that of an unmodified chip array. This way, you will have access to all the information provided by tellmeGen™ that can be estimated from your genetic information.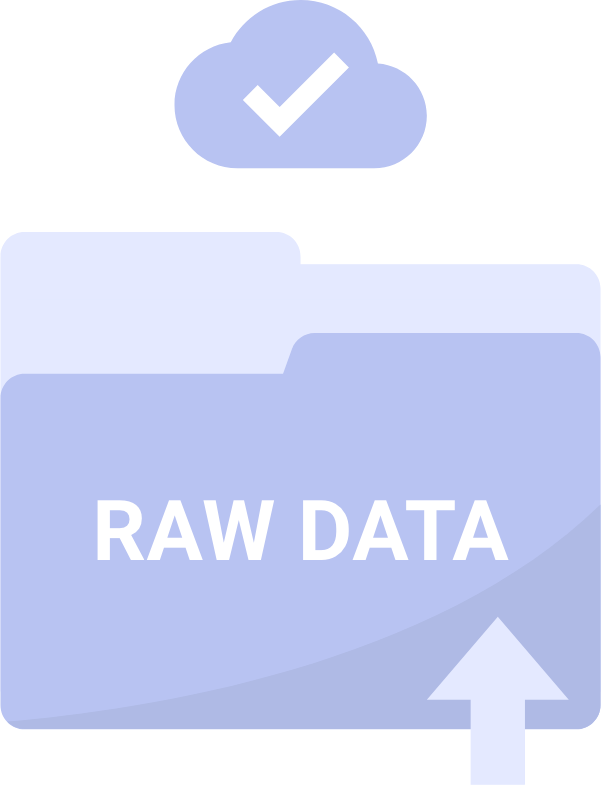 How do I get the DNA test based on my Raw Data?
The process is very simple. Just follow the steps below:
Select, in the table above, which plan you want to get.
If you have chosen a paid plan, follow the purchase instructions and then upload the file. If you have chosen the FREE plan, simply upload the file. Please pay attention to the file types allowed in our platform.
Complete the questionnaire and finish the registration process in our platform.
From this point on, you will receive e-mails informing you about:
The correct completion of the purchase process, in case you have chosen a payment plan.
The viability of the uploaded file (if we have received it correctly or if there are any modifications to be made) and a summary of the chosen plan.
The availability of your results in your private area.
Why upload my Raw Data to tellmeGen™?
In the tellmeGen™ analysis we use techniques that combine genetics with new computational technologies. This allows us to increase the number of genetic markers analyzed from ≈ 750,000 to tens of millions of informative genetic variants through a process called imputation. With the application of this powerful methodology we are able to give you results with a much higher accuracy than you would get by analyzing only the variants of a DNA chip array, at a reduced price.
DNA Connect
By uploading your Raw Data you will have the possibility of finding relatives with whom you share DNA in our database, as well as connecting with them. This service is fully available on the three plans.
More information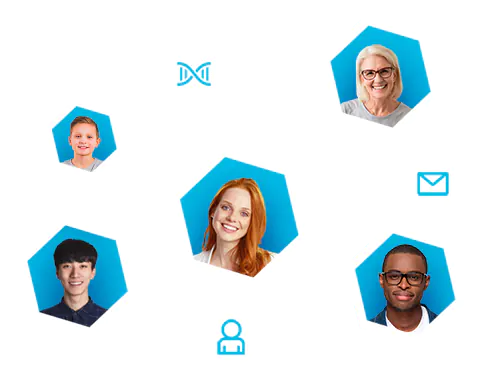 Service limitations
The report on monogenic and pharmacogenetic variants will
only
include those variants contained in your raw genotyping data.
The following will not be analyzed
:
Those genetic variants not analyzed by your company of origin and not included in your Raw DNA Data.
Those variants whose coding is not the one reported in the dbSNP database.
Those variants not encoded in the "positive" strand of the reference genome GRCh37/hg19, which tellmeGen uses as a reference for its estimates.
Since we do not generate the genotyping files ourselves, we cannot rule out the presence of inaccurate genotypes that may report false positives or false negatives in your results. Therefore, tellmeGen is not responsible for possible errors contained in the raw data from third parties.
The ability to provide maternal haplogroup results will be conditional on the presence of the mitochondrial chromosome in the Raw Data provided, as well as its call rate and quality.
The ability to provide paternal haplogroup results will be contingent upon the presence of the Y chromosome in the Raw Data provided, as well as its call rate and quality. It should be noted that this result will only be available for male users, due to the absence of this chromosome in females.
A technique called imputation is used to estimate the results of complex diseases, traits and wellness. This technique is a statistical analysis that allows us to statistically infer variants that are in a reference database and analyze them as if they were included in the genotyping chip. This allows us to drastically increase the number of variants that it is possible to analyze and thus improve the accuracy of the results. The quality of this process and the results obtained will be conditional on the quality of the chip provided by each user as Raw Data.