Diabetes mellitus type 1
It is characterized by deficient insulin production due in 90% of cases to autoimmune destruction of pancreatic insulin-producing cells. Hyperglycemia triggered and maintained over time leads to complications limiting the quality of life. Prevalence is estimated to be close to 10%, occurring preferably at early ages, although it can occur at any age.
Type 1 diabetes is triggered with equal incidence in both men and women, preferably in children or young adults under 20 years of age, as a consequence of the destruction by the immune system itself of the insulin-producing beta-pancreatic cells. The exact triggering cause of this autoimmune destruction is unknown, however, it has been suggested that in addition to genetic contribution, environmental factors such as viruses or certain climates could trigger the disease. However, in 10% of the cases, autoantibodies against these cells of the organism have not been detected.
Injuries to the pancreas such as infections, tumors, operations, trauma or accidents that also trigger physical stress can also add to the development of this endocrinological condition.
Additionally, a higher risk for developing this condition has been identified in individuals of Caucasian ethnicity.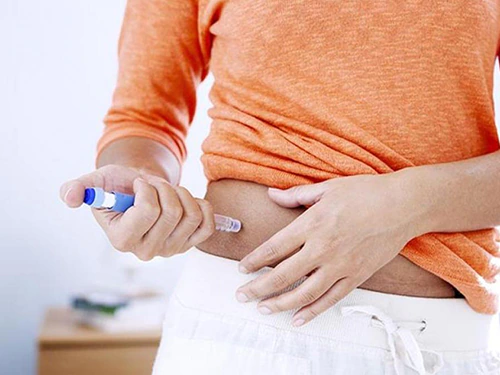 Although the triggers are still unknown, hereditary factors are estimated to be between 70-90%. Some of the environmental factors predisposing to DM1 include cold climates, exposure to viral infections, among others. In order to characterize the genetic determinants, a GWAS association study conducted on nearly 19,000 cases and more than 500,000 controls revealed the involvement of 114 loci involved in the gene regulation of the exocrine pancreas in the pathogenesis of DM1.
Symptoms
Signs and symptoms of type 1 diabetes can be subtle and appear relatively suddenly:
Increased extreme thirst and hunger.
Urinary urgency or incontinence at early ages.
Unexplained weight loss.
Malaise and vomiting.
Irritability and other mood swings.
Fatigue and weakness.
Blurred vision.
Recurrent infections of the skin, urinary tract.
However, they can become severe including signs identifying an emergency that may require medical intervention as early as possible, such as tremors and confusion, rapid breathing, fruity breath odor (ketoacidosis) or loss of consciousness.
Prevention
There is no known way to prevent type 1 diabetes, although it is true that education about diabetes is a very important part of its control, especially if we consider the development of complications in a multitude of organs due to long-term hyperglycemia. Such is the case of retinopathy on the ocular retina, nephropathy due to renal damage, neuropathy due to central nervous system involvement, or vasculopathies that lead to an increased risk of cardiovascular accidents, arteriosclerosis, or early heart disease.
For proper management at the age of debut, educational planning, continuous support and motivation are necessary. The available evidence shows a beneficial effect of educating both the child or adolescent, as well as family members, about glycemic control not only in relation to insulin-based treatment, but also in the context of diet, physical exercise and maintenance of a healthy lifestyle (avoiding alcohol, tobacco and other substances of abuse). Good metabolic control is crucial to prevent both short and long term complications.